Dental Treatments Rockville
Whether or not you need dental implants or dental bridges depends on a variety of factors.
Which dental treatment in Rockville is best for you is a decision you can make through the help of your local board certified dentist.
That said, here's our brief breakdown of each treatment in an attempt to help you decide which one is necessary for you, dental implants or dental bridges.
What Are Dental Implants?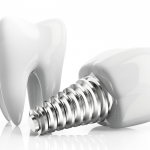 Dental implants in Rockville are surgically inserted in to your jawbone where they can fuse in to your mouth for permanent placement.
Your dental implant looks and feels like your natural tooth, making it a great option for those with missing teeth.
What Are the Benefits?
Many people prefer dental implants in Rockville as they are durable and can last for a lifetime with little maintenance required.
Additionally, the natural fit of a dental implant places no extra burden on your teeth and protects your jawbone from deterioration.
However, it does take several months for your implant to be placed and heal, and it does require surgery.
What Are Dental Bridges?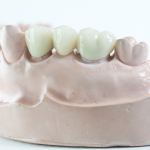 Dental bridges in Rockville are made up of two or more crowns to be placed in between your natural teeth.
This is an ideal fix for people who are missing a few teeth and whose existing teeth are healthy.
What Are the Benefits?
Dental bridges are an attractive nonsurgical alternative to dental implants.
They provide a quick and affordable treatment option for missing teeth.
However, in some cases, they are less natural looking than implants, require replacement and can even damage your natural teeth.
Which One Do You Need?
At Hackley DDS, we offer dental implants or dental bridges for you depending on your individual needs.
Our team of dental professionals are happy to meet with you for a consultation in order to answer any questions you may have about your options.
If you are interested in learning more about the dental treatments in Rockville, or if you would like to schedule an appointment at our office, contact our office today.