Botox Injections in Rockville
Over the last few years, we've seen Botox® injections go from trendy miracle wrinkle treatment to an FDA-approved cosmetic and medical procedure. Botox injections are a safe, proven, and noninvasive way to reduce the appearance of aging. If you are struggling with facial wrinkles and crow's feet, our professionals can help.
At Rochelle E. Hackley DDS Dental Spa, we believe that oral health and personal rejuvenation can go hand-in-hand. That is why our experienced team includes qualified estheticians who are well-versed in Botox® products and treatments. We can assess your skin treatment options and, if necessary, walk you through the benefits of Botox injection treatments.
Interested in Botox injections in Rockville? Our professionals can help! Contact our friendly team today.
The Benefits of Botox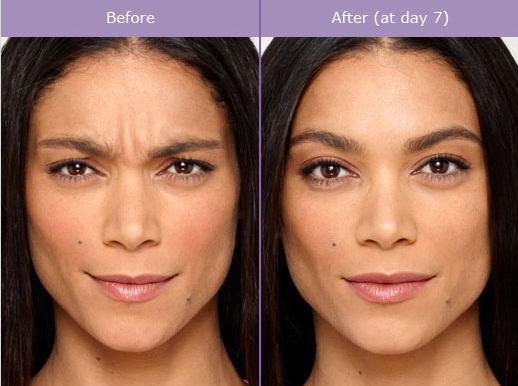 Botox works for men and women by essentially temporarily reducing muscle movement in your face that creates the appearance of wrinkles.
While results vary depending on the individual, Botox injection treatments have been proven to reduce the lines formed by years of laughing, squinting, and many of our other natural facial expressions in most patients.
The benefits of Botox injection treatments include:
No surgery required
Treatments last 10 to 15 minutes
Lasting results (around three months)
Minimal discomfort (for most patients)
Zero recovery time
Injectable Pricing
Botox/Xeomin/Jeuveau: $400 (1 area)
$600 (2 areas)
$800 (3 areas)
Juvederm/Belotero $700 per syringe
Radiesse $850 per syringe
If you are interested in learning more about what Botox can do to provide radiant, younger-looking skin, our qualified professionals are ready to speak with you. Speak with our team at Rochelle E. Hackley DDS Dental Spa to book an appointment.