Making the Most of Your Dental Treatment in Rockville
At Rochelle E. Hackley DDS Dental Spa, our team wants to ensure that our patients have the knowledge and resources they need to benefit as much as possible from the treatment we provide them.
That is why we provide useful patient forms and post-surgery instructions on this page—to make sure the individuals and families we serve can stay informed and in good health.
Membership Plans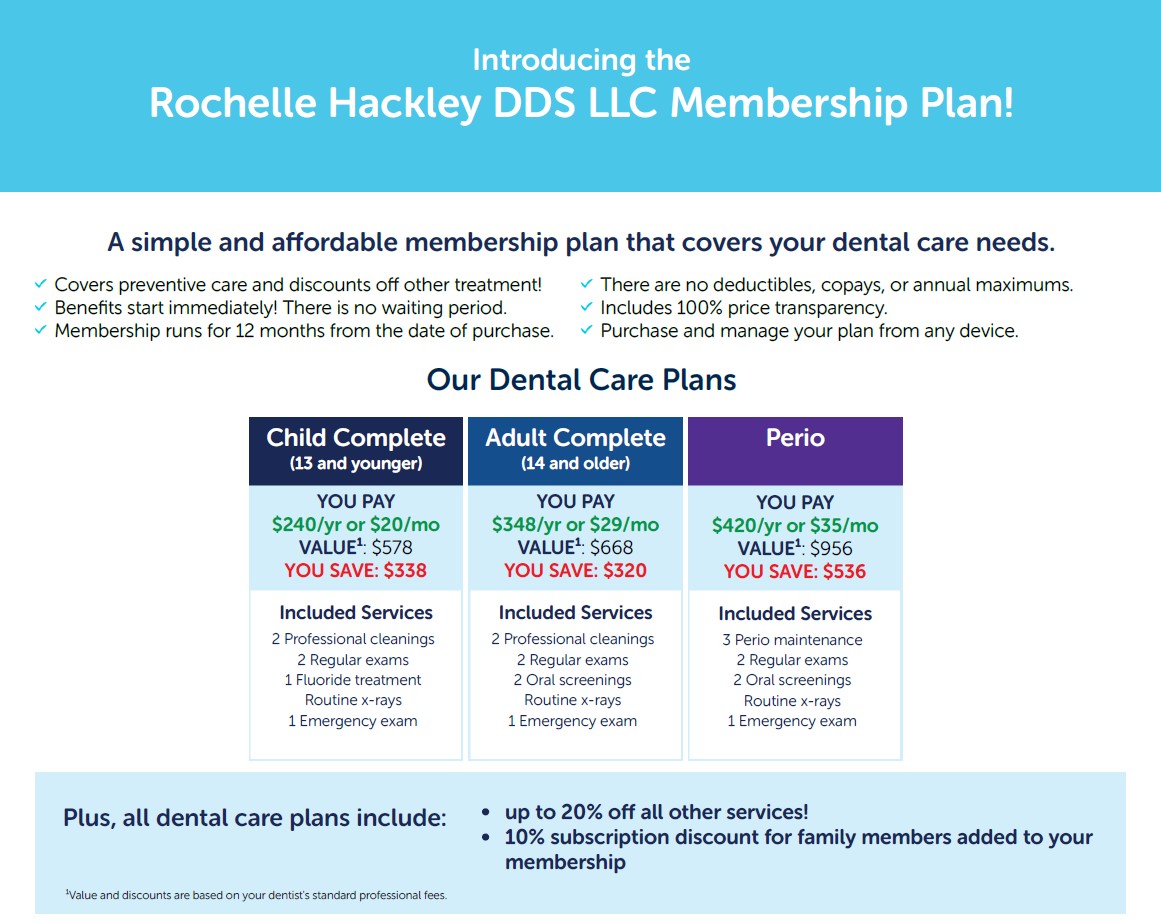 Payment Plans
Our team is proud to now offer Sunbit as a monthly payment option at ROCHELLE E HACKLEY DDS ,LLC.
Sunbit approves 85% of patients with no hard credit check and no late fees.
Click here to see how much you are pre-qualified for!