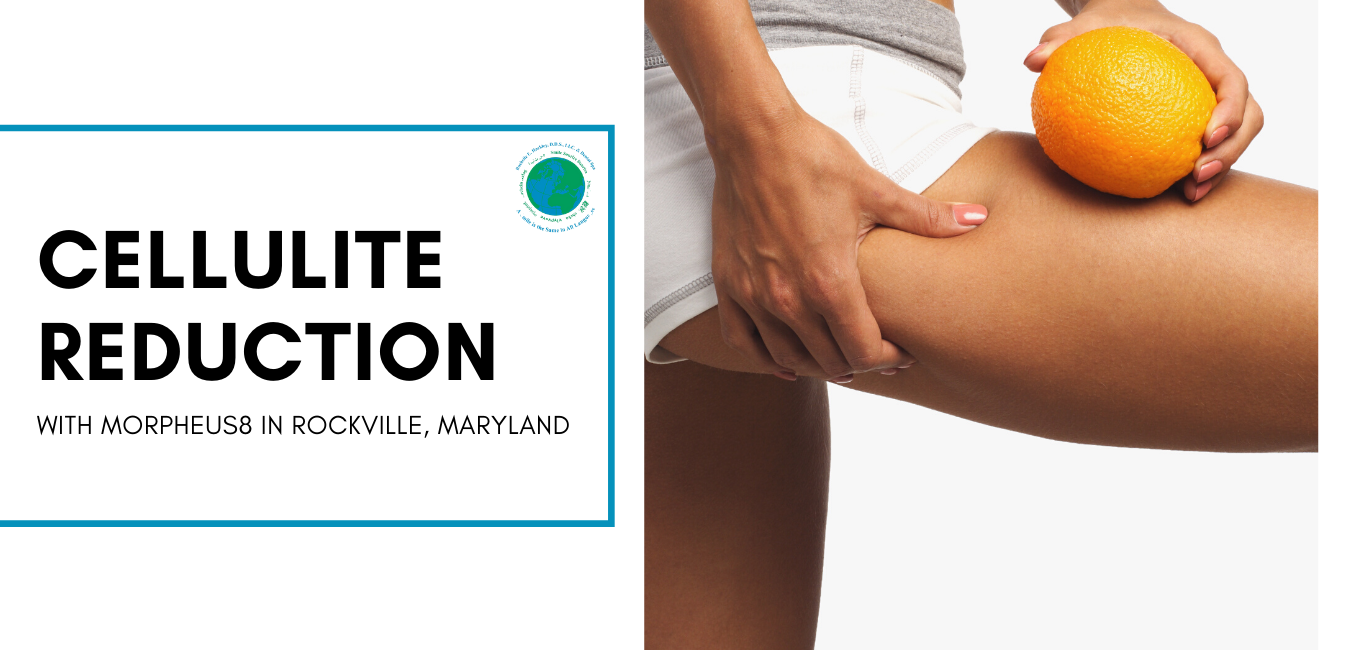 Morpheus8 for cellulite removal is one of the most effective treatments in reducing the appearance of lumpy skin that develops on the thighs, buttocks, hips, and belly.
Dr. Hackley utilizes advanced technologies and cellulite treatment protocols to rejuvenate and firm the skin by improving tone and texture to restore a smoother, softer appearance.
Morpheus8 for Cellulite Removal in Rockville MD
Although cellulite affects all people both men and women, it is more prevalent in women, which may be due to hormones. Fat is stored in the body when hormones tend to spike. 
Women tend to have more fat with thinner skin and underlying connective tissue, whereas for men the connective tissue deep in the skin is much thicker, yet the male fat layer is thinner. So, in women, it is easier for fat cells to protrude through the connective tissue that causes "cottage cheese" skin characteristic of cellulite.
Morpheus8 is a fractional, safe device that uses radiofrequency (RF) and microneedling to activate collagen production in the deeper layers of the skin and mold fat subdermally to produce a sleeker and smoother appearance.
It has been approved by the FDA as a Subdermal Adipose Remodeling Device (SARD) because it treats the deeper layers of the skin, rather than just the surface.
FOR CELLULITE REDUCTION: 
Morpheus8 – Depending on area being treated:
From: $1250-$1850   3 Treatments
From:  $3150-$3500   6 Treatments
FOR STRETCH MARKS/SCARS:
Morpheus8 – Depending on area being treated: $799 per zone
Morpheus8 and Evolve Tite combined: $3500 for 3 txs;  $4200 for 6txs