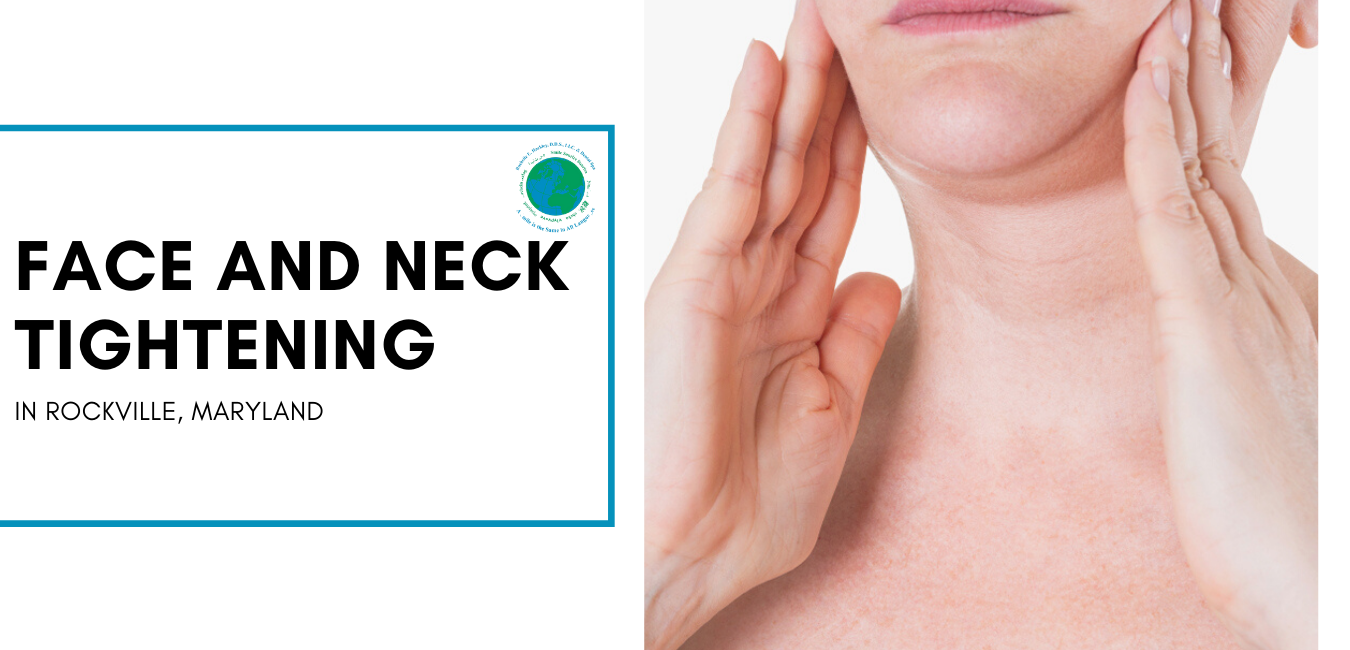 Face and Neck Tightening in Rockville
Let's be real – sometimes aging can weigh us down mentally and even physically. As we age, collagen and elastin production slow, and volume is lost, resulting in sagging skin that's especially noticeable in areas we can't cover, like our face and neck.
You can fight back the signs of aging with revolutionary tightening treatments such as Morpheus8 and Evolve.
Why Choose Non-Surgical Face and Neck Tightening?
Thanks to medical and scientific advancements, there is a wide array of safe, non-invasive, and FDA-approved tightening treatments.
Most of these treatments can be done in an office setting, which dramatically reduces treatment costs. 
However, the best part isn't the minimal time it takes for the procedure, or even that there's no recovery time. The best part is that the results are seen over time, so no one will know you had a little assistance (unless you decide to spill the beans.)  
What Does Non-Surgical Face and Neck Tightening Feel Like?
Non-invasive treatments such as Morpheus8 and Evolve are designed to keep you comfortable.
While you may experience discomfort with any type of treatment, it is minimal. 
Am I a Good Candidate for Face and Neck Tightening With Morpheus8 or Evolve?
Good candidates for these types of treatments will have mild to moderate sagging, as these procedures aren't meant for advanced cases.
If you're pregnant or have specific medical issues, you should definitely discuss them with your practitioner before having any type of procedure.
Where Can You Find the Best Face and Neck Tightening in Rockville?
As with any cosmetic enhancement procedure, the device is only as effective as the person controlling it. For the best tightening treatments in Rockville, look no further than our team at Hackley DDS!
Schedule your appointment by calling us today at 301-816-3232, and get ready to improve your confidence and look the best you have in years!